0132 928 6566 I 07737 822 718
info@3pstrainingsolutions.co.uk



3PS Training Solutions
1st Floor, Churchill House, Plot 5,
Fort Fareham Industrial Estate, Newgate Lane, Fareham, Hampshire PO14 1AH
Office 0132 928 6566
Mobile 07737 822 718
Email info@3pstrainingsolutions.co.uk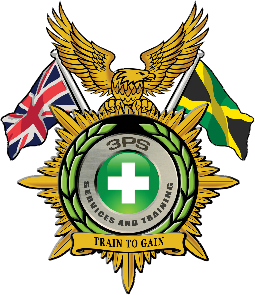 Activity First Aid Awards
This Level 2 qualification is made up of two units including Emergency First Aid at Work.
It is specifically designed for those who are involved in any form of activity, including sports, leisure and recreation. Not only is Basic Life Support included, but many other First Aid conditions are also covered, making this qualification very comprehensive.
Course information
Course Title: Activity First Aid Awards
Course Level: QCF Level 2*
Qualification: Level 2 Award in Activity First Aid (QCF)
Unit 1 title: First Aid Essentials
Unit 2 title: Management of Illness and Injury In Activities
*England, Northern Ireland and Wales
Duration
A minimum of 12 contact hours in the classroom, consisting of practical and theoretical activities.
This course is spread over two days or can be completed in (4) 3 hour sessions within 3 weeks.
Certification
Assessment is ongoing by the instructor along with a multiple choice question paper, and a three year qualification will be issued to the learner upon completing the assessment successfully.
Syllabus
A range of subjects is covered, including;
Responsibilities and Reporting

Resuscitation

Assessment of the Situation

Choking

Dealing with an Unresponsive Casualty

Minor Injuries

Seizures / Epilepsy

Basic Hygiene in First Aid

Bleeding Control

Shock

Fractures

Head Injuries

Asthma

Angina and Heart Attacks

Diabetes

Burns

Spinal Injuries

Heat and Cold

Sport Injuries
Assessment
The course Instructor is responsible for determining whether delegates pass or fail based on practical and oral assessment throughout the course, as well as the completion of a multiple-choice question paper. The Instructor will only award a pass if he/she believes that delegates have displayed the requisite understanding and competencies and successfully completed the question paper.




Group rates start from 4 persons