0132 928 6566 I 07737 822 718
info@3pstrainingsolutions.co.uk



3PS Training Solutions
1st Floor, Churchill House, Plot 5,
Fort Fareham Industrial Estate, Newgate Lane, Fareham, Hampshire PO14 1AH
Office 0132 928 6566
Mobile 07737 822 718
Email info@3pstrainingsolutions.co.uk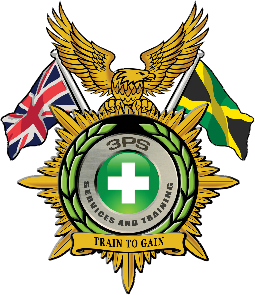 Course information
Course Title: First Aid Annual Refresher
Duration
A minimum of 3 contact hours consisting of theory and practical activities.
Suitable for all previously trained First Aiders
Certification
Although there is no formal assessment, the trainer will assess each individual throughout the course and a certificate of attendance will be issued to the learner.
Syllabus
A range of subjects is covered, including;
Assessment
The course Instructor is responsible for determining whether delegates pass or fail based on practical and oral assessment throughout the course, as well as the completion of a multiple-choice question paper. The Instructor will only award a pass if he/she believes that delegates have displayed the requisite understanding and competencies and successfully completed the question paper.



Annual Refresher for
First Aiders and Emergency First Aiders
Although it is not mandatory , the HSE strongly recommends that HSE qualified First Aiders and Emergency First Aider undertake an annual refresher course in order to keep their skills up-to-date and Refreshed.
The Qualification period for both groups of First Aiders is 3 years. It is felt that this period is to long without any additional training .

Group rates start from 4 persons