0132 928 6566 I 07737 822 718
info@3pstrainingsolutions.co.uk



3PS Training Solutions
1st Floor, Churchill House, Plot 5,
Fort Fareham Industrial Estate, Newgate Lane, Fareham, Hampshire PO14 1AH
Office 0132 928 6566
Mobile 07737 822 718
Email info@3pstrainingsolutions.co.uk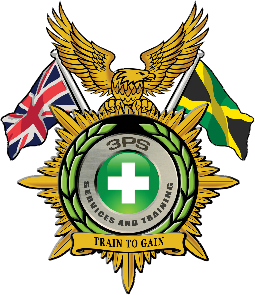 Course information
Course Title: Healthcare Preparation Programme
Duration
A minimum of 40 hours (5 days) but can be completed over an extended period (10 days) to accommodate specific needs and schedules.
Certification
Assessment is ongoing by the instructor and a combination of practical assessment and multiple choice papers will need to be completed for final certification.
Syllabus
A range of subjects is covered, including;
Assessment
The course Instructor is responsible for determining whether delegates pass or fail based on practical and oral assessment throughout the course, as well as the completion of a multiple-choice question paper. The Instructor will only award a pass if he/she believes that delegates have displayed the requisite understanding and competencies and successfully completed the question paper.




Healthcare Preparation
Programme
So you want to get into healthcare... well this is the course for you! This course gives you all the basic essentials and requirements to enter the field of healthcare, a step above the rest.
You will learn how to move and handle patients with different requirements and still be in line with health and safety, duty of care and other legal considerations. Learn how to protect yourself from legal implications and liabilities from personal injury.
All the techniques have been tried and tested and proven to provide the skills and peace of mind required to carry out your tasks as a lone worker or enable you to fit in and play an important part of a team.
So, if you are a cleaner or carer you can be prepared for whatever the job throws at you with nationally recognised certificates to show.