0132 928 6566 I 07737 822 718
info@3pstrainingsolutions.co.uk



3PS Training Solutions
1st Floor, Churchill House, Plot 5,
Fort Fareham Industrial Estate, Newgate Lane, Fareham, Hampshire PO14 1AH
Office 0132 928 6566
Mobile 07737 822 718
Email info@3pstrainingsolutions.co.uk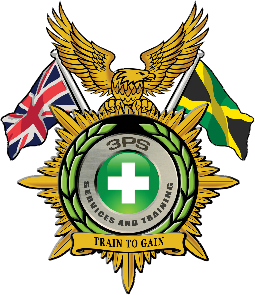 Who is this qualification for?
The Level 2 qualification is designed for those who wish to work in the industry and is awarded to those who pass three examinations covering the basic knowledge and responsibilities of the occupation also a practical demonstration covering physical intervention skills, developed to help the operative be effective and safe at work. This nationally recognised qualification is the industry standard and enables a door supervisor to apply for a license to practice
How to qualify
To qualify for a license you will need to satisfy three requirements:
1) Pass an identity check
2) Pass a criminal records check
3) Possess a recognised door supervisor qualification.
In order to obtain an SIA licence all operatives will need to show that you are trained to the right level. This applies to all who wish to work as front-line staff .
How to get the qualifications
To attain the qualifications needed to become a Licensed door supervisor , you will need to attend and take (4) four training modules and pass (3)three exams.
The course is delivered over 38 guided Contact learning hours,
Door supervision training qualifications is delivered over a minimum of FOUR days.
What are the benefits of obtaining this qualification?
On successful completion of each unit, candidates receive a nationally recognised certificate awarded by the awarding bodies .
The Level 2 overarching certificate will be awarded once all 4 units have been successfully completed.
Core Learning for Common Security
Industry Knowledge
Session 1: Awareness of the Law in the Private Security Industry
Session 2: Health and Safety for the Private Security Operative
Session 3: Fire Safety Awareness
Session 4: Emergency Procedures
Session 5: The Private Security Industry
Session 6: Communication Skills and
Customer Care
Door Supervisor Specialist Module
Session 1: Behavioural Standards
Session 2: Civil and Criminal Law
Session 3: Searching
Session 4: Arrest
Session 5: Drugs Awareness
Session 6: Recording Incidents and Crime Preservation
Session 7: Licensing Law
Session 8: Emergency Procedures
Conflict Management Module
Session 1: Avoiding Conflict and Reducing Personal Risk
Session 2: Defusing Conflict
Session 3: Resolving and Learning from Conflict
Session 4b: Application of Communication
Skills and Conflict Management for Door Supervisors
Physical Intervention Skills Module
Session 1: Introduction to Physical Skills
Session 2: Disengagement Techniques
Session 3: Escorting Techniques
What does the assessment involve?
There are three examinations, one for each unit. Each examination has 20 multiple-choice questions and will take 30 minutes. While Unit 1,2 and 3 are a conventional multiple-choice paper, Unit 4 requires you to demonstrate safe effective skills in physical intervention.




Door Supervisor Training
Door Supervisor Level 2
The SIA issues licenses to door supervisors who meet their criteria. In the interests of the industry as a whole and in support of its license to practice, the SIA invited awarding organisations to develop a qualification to meet this demand.