3PS Training Solutions
1st Floor, Churchill House, Plot 5,
Fort Fareham Industrial Estate, Newgate Lane, Fareham, Hampshire PO14 1AH
Office 0132 928 6566
Mobile 07737 822 718
Email info@3pstrainingsolutions.co.uk

0132 928 6566 I 07737 822 718
info@3pstrainingsolutions.co.uk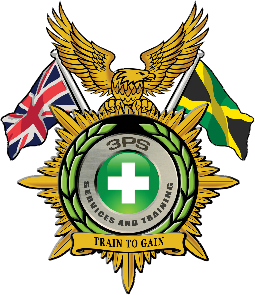 3PS Security Ltd is one of the leading security companies in the UK and Worldwide, providing the private and Commercial Sector with a comprehensive consultancy and security service.
Our 24 hr security services and highly trained staff offer a comprehensive coverage for all retail, industrial and commercial sectors.
Static Guards

Retail Security/Detectives

Close Protection, VIP Security

Door Supervisor

Security escorts

Event Security and Response teams

Residential and property security

Electronic, Access control, Surveillance

24hr site security

Special projects/Private Investigation

Private Functions

Loss prevention

Security, Survey & Consultancy

Computer Security/Data Protection
3PS Security Ltd consists of a small group of professionals who believe in the quality and not the quantity of services provided. Therefore we don't just put a badge on the job we put professionals.
3PS Security Ltd believes in retaining good talent and upholds a standard of excellence that benefits your organization and ours. We create an environment that motivates our security personnel by encouraging personal and professional growth and development through continuous training to keep inline with the ever changing laws and licensing requirements .
Our benefits and comprehensive Program is designed to attract and keep an elite corps of security specialists.
All operatives are licensed and registered by the Security Industry Authority (SIA) some of which are first aid certified and approved and exceed government requirements as they are highly trained and experienced in their field.
Our talented team of managers constantly monitor site operations from the field, regional offices and corporate headquarters. Frequent contact with senior management and regular site inspections by trained area managers assure clients of the close Operational supervision needed to maintain optimum performance.
Our operations team include ex servicemen, close protection officers, professional door supervisors and security Personnel, all with years 0f experience at doing their jobs as team leaders, all with a professional attitude and are capable of providing quality service.
3PS Security Ltd is headed by a management team that has gained many years experience, in the field and at management Level, in the security industry. The company boasts a high quality and highly experienced management and support infrastructure.
A member of our team is always available to call or discuss your security needs.
We not only provide a security service, but we also assist in customer service, health and safety and planning in order to ensure the smooth and safe running of your unique requirements.