0132 928 6566 I 07737 822 718
info@3pstrainingsolutions.co.uk



3PS Training Solutions
1st Floor, Churchill House, Plot 5,
Fort Fareham Industrial Estate, Newgate Lane, Fareham, Hampshire PO14 1AH
Office 0132 928 6566
Mobile 07737 822 718
Email info@3pstrainingsolutions.co.uk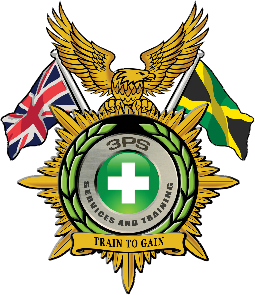 Course information
Course Title: Junior First Aider - Basic life support
Suitable for all ages
Maximum of 15 students per session
Duration
A minimum of 3 contact hours consisting of scenario based practical work
Certification
Although there is no formal assessment, the trainer will assess each student throughout the course and a Junior First Aider certificate will be issued to the learner.
Syllabus
A range of subjects is covered, including;
Arriving on the Scene

Checking for Danger

Casualty Assessment

Top to Toe Survey

Recovery Position

Resuscitation

Hygiene Control

Calling for Help

Bandaging

Responding on your own

Responding with help
Assessment
The course Instructor is responsible for determining whether delegates pass or fail based on practical and oral assessment throughout the course, as well as the completion of a multiple-choice question paper. The Instructor will only award a pass if he/she believes that delegates have displayed the requisite understanding and competencies and successfully completed the question paper.




Junior First Aider
Basic Life Support
This is a short course in basic life support for juniors. The aim of this course is to enable all students to deal
with basic first aid situations at home or at play, and give them the knowledge of what to do when playground injuries occur. Suitable for children of all ages they will learn the basic skills while they play and teach them what to do in case of an incident where they are on their own or even as a group and teach them important
life skills.