0132 928 6566 I 07737 822 718
info@3pstrainingsolutions.co.uk



3PS Training Solutions
1st Floor, Churchill House, Plot 5,
Fort Fareham Industrial Estate, Newgate Lane, Fareham, Hampshire PO14 1AH
Office 0132 928 6566
Mobile 07737 822 718
Email info@3pstrainingsolutions.co.uk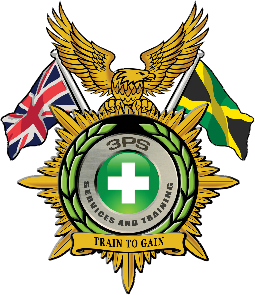 Course information
Course Title: Cardio Pulmonary Resuscitation and Automated Defribrillation
Course Level: QCF Level 2 Award*
Qualification: Level 2 Award in CPR and AED Skills (QCF)
*England, Northern Ireland and Wales
Duration
A minimum of 6 contact hours in the classroom consisting of both practical and theoretical activities
Certification
Certificates of qualification last 3 years. To renew their qualification after 3 years, delegates will need to retake the full course. However, it is recommended that, during the 3 year period, delegates attend annual refresher courses.
Syllabus
A range of subjects is covered, including;
Assessment
The course Instructor is responsible for determining whether delegates pass or fail based on practical and oral assessment throughout the course, as well as the completion of a multiple-choice question paper. The Instructor will only award a pass if he/she believes that delegates have displayed the requisite understanding and competencies and successfully completed the question paper.



Responsibilities and Reporting

Resuscitation

Assessment of the Situation

Choking

Dealing with an Unresponsive Casualty

Minor Injuries

Seizures / Epilepsy

Basic Hygiene in First Aid

Bleeding Control

Shock

Fractures

Head Injuries

Asthma

Angina and Heart Attack

Diabetes

Burns

Spinal Injuries

Heat and Cold

Sport Injuries

Cardio Pulmonary Resuscitation and Automated Defribrillation
Heart and circulatory disease claims around 200,000 lives each year. Many could have been saved if a defibrillator was made available. Automated External Defibrillators (AED's) are now becoming more common throughout a range of public and work places. A casualty's survival rate will dramatically increase if an AED is available and if you have appropriately qualified personnel to use it.
This very practical course will enable you to use the AED competently and with confidence. Not only does this course deal with the use of an AED but it also includes vital training in resuscitation and choking procedures.

Group rates start from 4 persons