0132 928 6566 I 07737 822 718
info@3pstrainingsolutions.co.uk



3PS Training Solutions
1st Floor, Churchill House, Plot 5,
Fort Fareham Industrial Estate, Newgate Lane, Fareham, Hampshire PO14 1AH
Office 0132 928 6566
Mobile 07737 822 718
Email info@3pstrainingsolutions.co.uk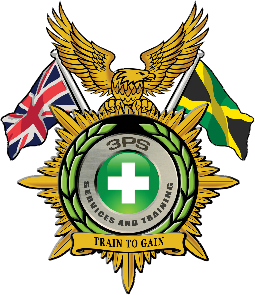 First Aid at Work
Level 3
It is a requirement of Health and Safety law that employers provide a safe and healthy environment for their employees. If the assessment of your First Aid requirements highlights the need for qualified First Aiders then this Level 3 qualification will provide you with suitable, highly trained personnel.
This comprehensive three day course covers a wide range of First Aid emergencies, enabling all participants to deal with an emergency situation with confidence - in a prompt, safe and effective way. This course will give the participants a qualification to the highest level.
Course information
Course Title: First Aid at Work
Course Level: QCF Level 3*
Qualification: Level 3 Award in First Aid at Work (QCF)
Unit 1 - Emergency First Aid in the workplace
Unit 2 - Recognising and managing injuries and illnesses in the workplace
*England, Northern Ireland and Wales
Group rates start from 4 persons
Duration
A minimum of 18 hours spread over three days, ideally three consecutive days but we have the flexibility to accommodate specific needs, providing the course is completed within ten weeks of commencing.
Certification
Assessment is ongoing by the instructor along with a question paper on each day. A Level 3 Award in First Aid at work will be issued subject to successful assessment.
(Final assessment by external assessors)
Syllabus
A range of subjects is covered, including;
Response and Reporting

Legalities

Resuscitation

Assessment of the Situation

Choking

Bandaging

Stroke

Heart Attack and Angina

Burns

Dealing with an Unresponsive Casualty

Minor Injuries

Epilepsy / Seizures

Anaphylaxis

Shock

Diabetes

Sprains and Strains

Fractures

Spinal Injuries

Bleeding Control
Assessment
The course Instructor is responsible for determining whether delegates pass or fail based on practical and oral assessment throughout the course, as well as the completion of a multiple-choice question paper. The Instructor will only award a pass if he/she believes that delegates have displayed the requisite understanding and competencies and successfully completed the question paper.