0132 928 6566 I 07737 822 718
info@3pstrainingsolutions.co.uk



3PS Training Solutions
1st Floor, Churchill House, Plot 5,
Fort Fareham Industrial Estate, Newgate Lane, Fareham, Hampshire PO14 1AH
Office 0132 928 6566
Mobile 07737 822 718
Email info@3pstrainingsolutions.co.uk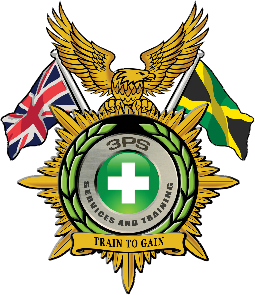 Course information
Course Title: Paediatric First Aid Unit 1
Course Level: QCF Level 2 Award*
Qualification: Level 2 Award in Paediatric First Aid (QCF)
Unit 1 - Paediatric Emergency First Aid
*England, Northern Ireland and Wales
Duration
A minimum of 6 contact hours in the classroom, consisting of practical and theoretical activities.
This course is spread over two days or can be completed in two 3 hour sessions.
Certification
Assessment is ongoing by the instructor along with a multiple choice question paper, and a three year qualification will be issued to the learner, subject to successful assessment.
Syllabus
A range of subjects is covered, including;
Responsibilities and Reporting

Resuscitation

Assessment of the Situation

Choking

Dealing with an Unresponsive Casualty

Minor Injuries

Epilepsy / Seizures

Anaphylaxis
Assessment
The course Instructor is responsible for determining whether delegates pass or fail based on practical and oral assessment throughout the course, as well as the completion of a multiple-choice question paper. The Instructor will only award a pass if he/she believes that delegates have displayed the requisite understanding and competencies and successfully completed the question paper.




Paediatric First Aid
Unit 1
This one Paediatric Emergency First Aid Course has been specifically designed for those who have in
interest in child and infant Basic Life support
If you have a professional interest i.e you are a child minder or teacher etc, then this course fulfils partly the
requirements of OFSTED and The Early Years Foundation Stage (EYFS)
You may wish to consider the full 2 day course if you are responsible for infants and children professionally.

Group rates start from 4 persons