0132 928 6566 I 07737 822 718
info@3pstrainingsolutions.co.uk



3PS Training Solutions
1st Floor, Churchill House, Plot 5,
Fort Fareham Industrial Estate, Newgate Lane, Fareham, Hampshire PO14 1AH
Office 0132 928 6566
Mobile 07737 822 718
Email info@3pstrainingsolutions.co.uk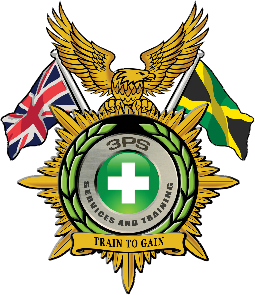 Course information
Course Title: Paediatric First Aid
Course Level: QCF Level 2 Award*
Qualification title: Level 2 Award in Paediatric First Aid (QCF)
Unit 1 - Paediatric Emergency First Aid
Unit 2 - Managing Paediatric Injuries and Illnesses
*England, Northern Ireland and Wales
Duration
A minimum of 12 contact hours in the classroom, consisting of practical and theoretical activities.
This course is spread over two days or can be completed in four 3 hour sessions.
Certification
Assessment is ongoing by the instructor along with a multiple choice question paper, and a three year qualification will be issued to the learner, subject to successful assessment
Syllabus
A range of subjects is covered, including;
Responsibilities and Reporting

Resuscitation

Assessment of the Situation

Choking

Dealing with an Unresponsive Casualty

Minor Injuries

Epilepsy / Seizures

Anaphylaxis
Assessment
The course Instructor is responsible for determining whether delegates pass or fail based on practical and oral assessment throughout the course, as well as the completion of a multiple-choice question paper. The Instructor will only award a pass if he/she believes that delegates have displayed the requisite understanding and competencies and successfully completed the question paper.




Paediatric First Aid
Level 2
This Course has been developed for those who are working with children and infants. It will be of particular interest to child minders or teacher, Creche Assistants, playgroup personnel and anyone who has
responsibility for their welfare whilst in your care.
It is ideal for individuals who are responsible for children and wish to gain a nationally accredited Level 2 Award
This 2 day course satisfies the guidelines and criteria laid down by The Early Years Foundation-tion Stage (EYFS) and OFSTED
In order to obtain the qualification You must attend both days and complete the two units of accreditation.

Group rates start from 4 persons