0132 928 6566 I 07737 822 718
info@3pstrainingsolutions.co.uk



3PS Training Solutions
1st Floor, Churchill House, Plot 5,
Fort Fareham Industrial Estate, Newgate Lane, Fareham, Hampshire PO14 1AH
Office 0132 928 6566
Mobile 07737 822 718
Email info@3pstrainingsolutions.co.uk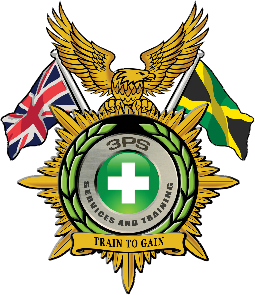 How will I be assessed?
Assessment will be through collection of evidence to support the roles and responsibilities of a steward at a spectator event.
This evidence may be gathered in the form of witness statements, employment paperwork, assessment of knowledge and 1:1 professional discussions.
Are there any additional costs or specials equipment required?
You will be supplied with course handbooks, workbooks and some support materials.
You are expected to already have suitable kit as part of your job role in event stewarding.
You may wish to progress to additional qualifications are available.
This course will cover aspects of your job role such as:
 Helping to manage conflict
 Contributing to the work of the team
 Preparing for spectator events
 Dealing with accidents and emergencies
 Controlling the entry, exit and movement of people at spectator events
 Monitoring spectators and dealing with crowd problems
Entry requirements
You should be working or volunteering in an environment that supports the collection of evidence required to complete the course.
The Level 2 certificate comprises mandatory units, including:
Prepare for spectator events
Deal with accidents and emergencies
Control the entry, exit and movement of people at spectator events
Monitor spectators and deal with crowd problems

This course will suit you if you already work - or want to work - in stewarding, spectator events, security and volunteering.
The qualification can lead to or help in job roles such as event steward, security officer/manager, football safety officer, spectator safety officer and event volunteer