0132 928 6566 I 07737 822 718
info@3pstrainingsolutions.co.uk



3PS Training Solutions
1st Floor, Churchill House, Plot 5,
Fort Fareham Industrial Estate, Newgate Lane, Fareham, Hampshire PO14 1AH
Office 0132 928 6566
Mobile 07737 822 718
Email info@3pstrainingsolutions.co.uk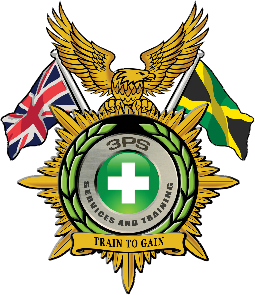 Course information
Course Title: Fire Safety Awareness QCF
Course Level: Level 1 Award
Qualification: Level 1 Award in Fire Safety Awareness (QCF)
Unit title: Fire Safety Awareness
Duration
A minimum of four (4) contact hours in a class room.
Certification
A Level 1 national qualification will be issued to the learner , subject to successfully completing a test paper.
Syllabus
A range of subjects is covered, including;
The common causes of fire.

The behaviour of fire.

Legislation and responsibilities.

Fire prevention

What to do if a fire breaks out

How to use fire extinguishers

Emergency evacuation procedures.
Assessment
The course Instructor is responsible for determining whether delegates pass or fail based on practical and oral assessment throughout the course, as well as the completion of a multiple-choice question paper. The Instructor will only award a pass if he/she believes that delegates have displayed the requisite understanding and competencies and successfully completed the question paper.




Fire Safety Awareness Level 1
You will, no doubt, be well aware of the potentially devastating effects of fires in the workplace in terms of lives lost, injuries, damage to property and the environment, and to the business continuity. You may also be aware that it is believed that most fires are preventable.
The importance of fire safety in the workplace is underpinned by health and safety legislation that places a duty on employers to establish policies and procedures and ensure their employees receive appropriate training.
This course is designed for all employees as an introduction to fire awareness and is an excellent ingredient in the induction programme of new employees. It deals with how fires can occur and what to do in the event of a fire. The qualification also provides a foundation for those employees who want to develop their basic fire safety awareness in order to assist their employer by undertaking more specific fire safety roles in the workplace to manage fire risk (e.g. as fire wardens/marshals/stewards etc).
Successful candidates will be awarded a national level 1 qualification

Group rates start from 4 persons