0132 928 6566 I 07737 822 718
info@3pstrainingsolutions.co.uk



3PS Training Solutions
1st Floor, Churchill House, Plot 5,
Fort Fareham Industrial Estate, Newgate Lane, Fareham, Hampshire PO14 1AH
Office 0132 928 6566
Mobile 07737 822 718
Email info@3pstrainingsolutions.co.uk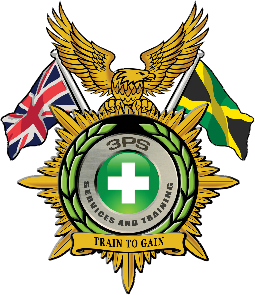 Duration
This course can be conducted over three (3) consecutive days or scheduled at your convenience so as not to disrupt school activities and can either be conducted at our training centre or at your venue.
These courses are certified and endorsed by The HSE, OFSTED, FAA (First Aid Awards)& NFPS (National Federation for Personal Safety). As part of this service we will provide regular updates free of charge and also at the start of term visit your establishment to inspect your first aid equipment. We will also provide refresher programs every six months ensuring all your staff are physically and mentally equipped to deal with these situations.
Certification
Candidates will be required to complete a small portfolio of training and parts of this syllabus require practical and paper based assessments.
Each candidate will be issued a Level 2 Emergency First Aid At Work certificate along with other certificates with this programme which will last for 3 years.
Syllabus
A range of subjects is covered, including;
Responsibilities and Duty Of Care

Health and Safety Laws

First Aid

Control and Restraint / Safer Handling

Manual Handling

Dealing with Vulnerable Children

Safeguarding Children

Autism Awareness

Conflict Management

Physical Intervention

Self Defence & Personal Protection

Principles of Searching Children
Assessment
The course Instructor is responsible for determining whether delegates pass or fail based on practical and oral assessment throughout the course, as well as the completion of a multiple-choice question paper. The Instructor will only award a pass if he/she believes that delegates have displayed the requisite understanding and competencies and successfully completed the question paper.



Safer Handling for Teachers and Support Workers
It is a requirement of the Health and Safety Act 1974 that employers provide a safe environment for their staff to work. It is also a requirement that they be provided with the training and equipment they need to work safely. In light of recent incidents that has been taking place in schools we are providing this training to all the educational establishments on a national basis for the benefit of staff, students and parents peace of mind and safety.
DON'T LET OUR TEACHERS BECOME STATISTICS GIVE THEM THE ADDITIONAL SKILLS THEY NEED TO CARRY OUT THEIR TASKS EFFICIENTLY AND SAFELY