0132 928 6566 I 07737 822 718
info@3pstrainingsolutions.co.uk



3PS Training Solutions
1st Floor, Churchill House, Plot 5,
Fort Fareham Industrial Estate, Newgate Lane, Fareham, Hampshire PO14 1AH
Office 0132 928 6566
Mobile 07737 822 718
Email info@3pstrainingsolutions.co.uk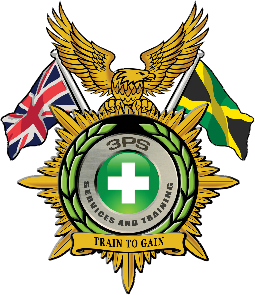 Course information
Course Title: Manual Handling Level 2
Qualification title: QCF Level 2 Award in manual handling (QCF) Principles and practice*
Unit: Manual handling and safety at work
*England, Northern Ireland, Wales
Duration
This is a 6 hour classroom based course and may have some pre or post course reading.
Certification
Practical assessment is ongoing by the instructor culminating with a written test. This is a lifetime qualification but regular refresher training is always recommended.
Syllabus
A range of subjects is covered, including;
Understand the reasons for safe manual handling

Understand how manual handling risk assessments contribute to improving health and safety

Understand the principles, types of equipment and testing requirements associated with manual handlingsafety

Be able to apply safe manual handling principles

Choking

Bandaging

Stroke
Assessment
The course Instructor is responsible for determining whether delegates pass or fail based on practical and oral assessment throughout the course, as well as the completion of a multiple-choice question paper. The Instructor will only award a pass if he/she believes that delegates have displayed the requisite understanding and competencies and successfully completed the question paper.



This course provides an ideal approach to safer and more effective manual handling - not only meeting HSE recommendations, but also promoting good and safe practices in any situation.

We are all exposed at times to some form of manual handling such as lifting, carrying, pulling and pushing actions that can be compounded by simultaneous movements such as climbing or pivoting. Personal injuries resulting from incorrect manual handling in the workplace accounts for over one million working days lost per year as well as the pain and suffering experienced by the casualties. Correct manual handling techniques can make a huge difference. The risks arising from manual handling have been recognised by the Health and Safety Executive for many years, as evidenced by their regulations and advisory activities promoting good practice. The regulations require employers to provide their employees with health and safety information and training - supplemented as necessary with more specific information and training on manual handling injury risks and prevention.